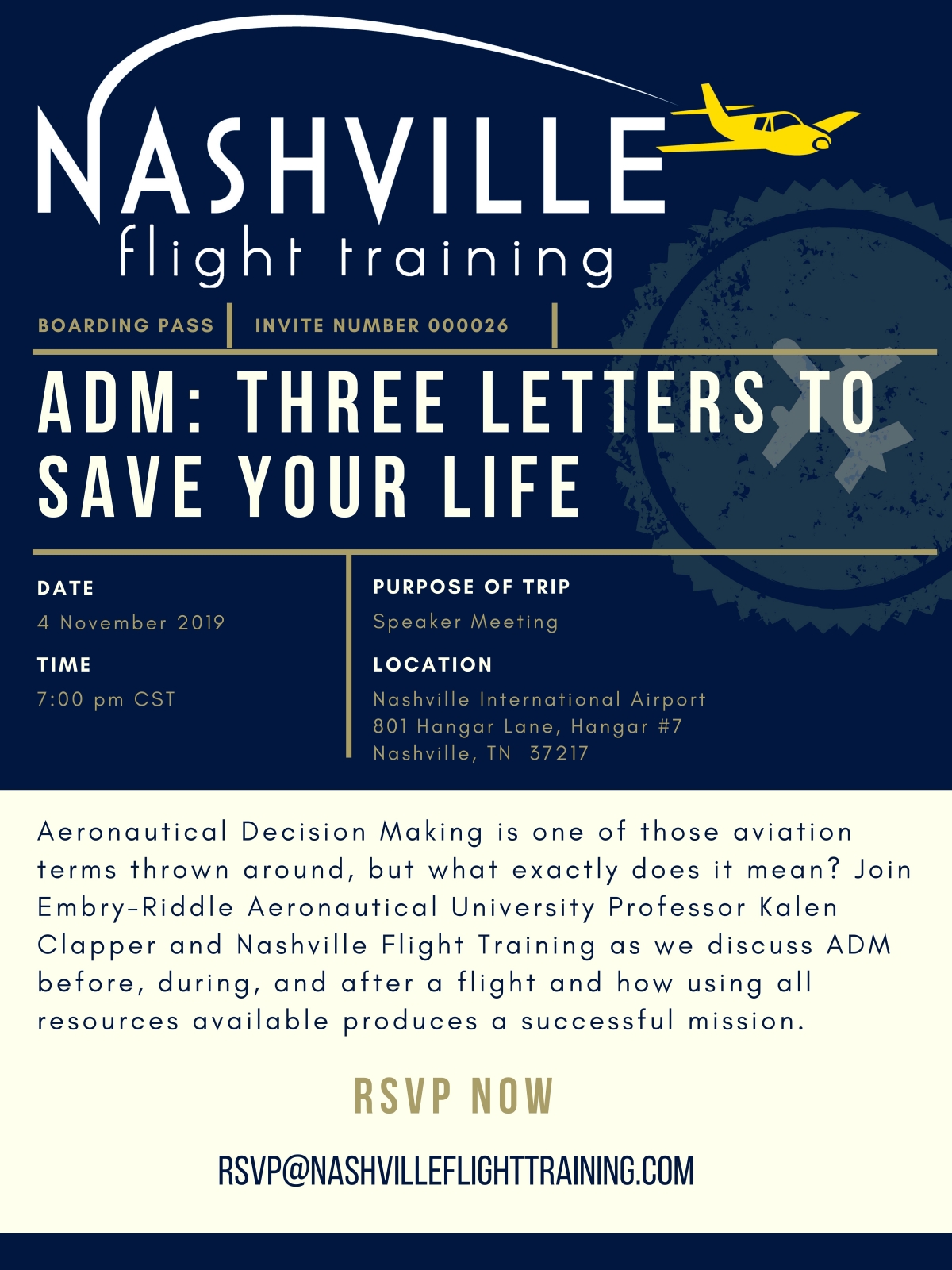 Monday, Nov. 4, 2019  |  7 p.m.
Nashville Flight Training
801 Hangar Lane, Hangar #7
Nashville, TN 37217
Aeronautical Decision Making is one of those aviation terms thrown around, but what exactly does it mean? Join Embry-Riddle Aeronautical University Professor Kalen Clapper and Nashville Flight Training as we discuss ADM before, during, and after a flight and how using all resources available produces a successful mission. No cost to attend.
RSVP at rsvp@nashvilleflighttraining.com