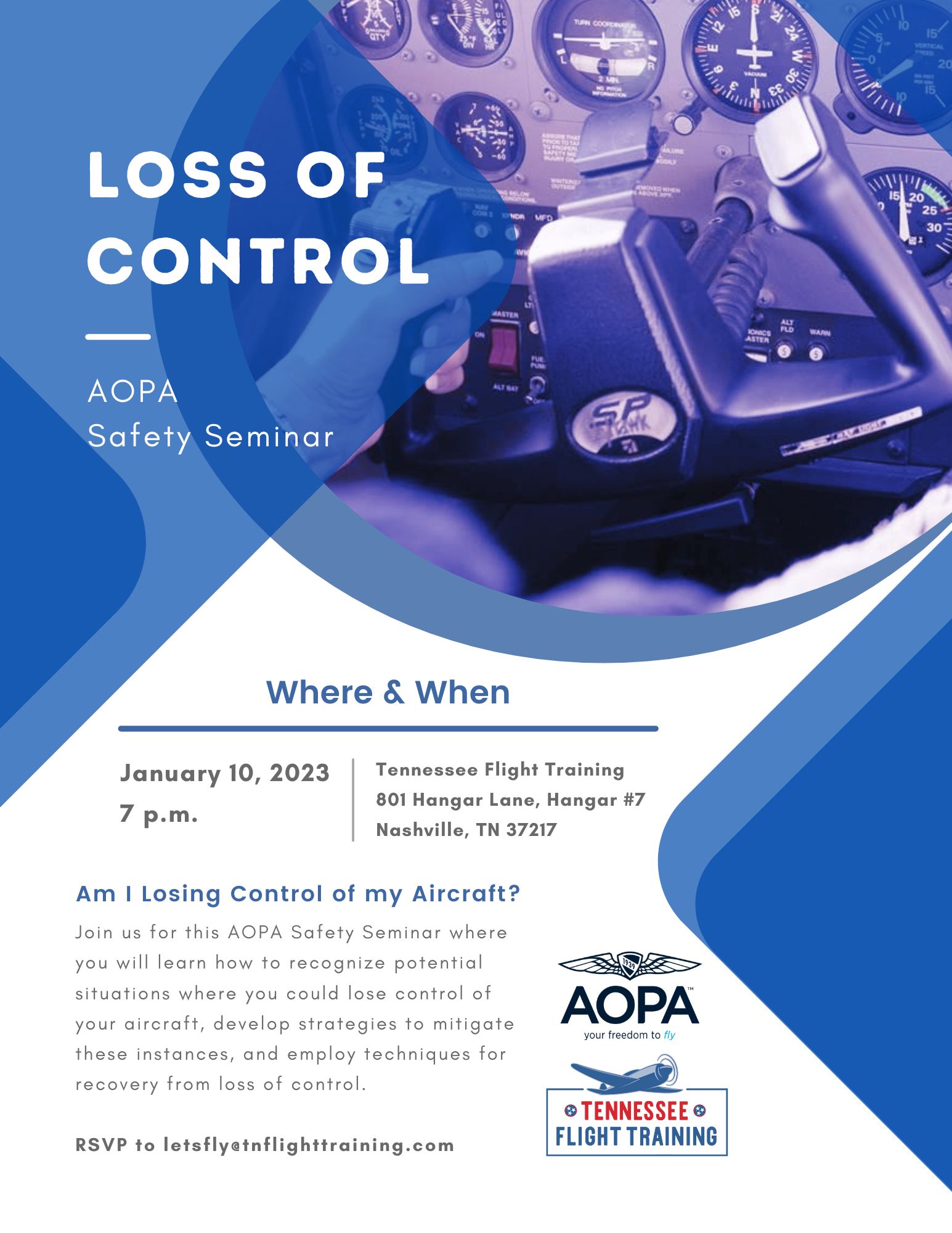 AOPA Safety Seminar: Loss of Control
Tuesday, Jan. 10, 2023 | 7 p.m.
GA accidents account for the majority of aviation accidents annually. Most of these accidents can be attributed to the loss of control of an aircraft in flight. In response to this persistent issue, the FAA has begun work to identify safety enhancements that will lower the "loss of control" accident rate across all categories of GA aircraft. Reducing the accident rate is at the forefront of the aviation industry's agenda.
Join us for this AOPA Safety Seminar where you will learn how to recognize potential situations where you could lose control of your aircraft, develop strategies to mitigate these instances, and employ techniques for recovery from loss of control. For your participation, you will receive Knowledge Credit toward your next phase of WINGS in the FAA WINGS Pilot Proficiency Program. Ron Timmermans, CFI from Orlando, FL, and 2021 National CFI of the Year, will present this AOPA Seminar hosted by Tennessee Flight Training.
For more info, email letsfly@tnflighttraining.com