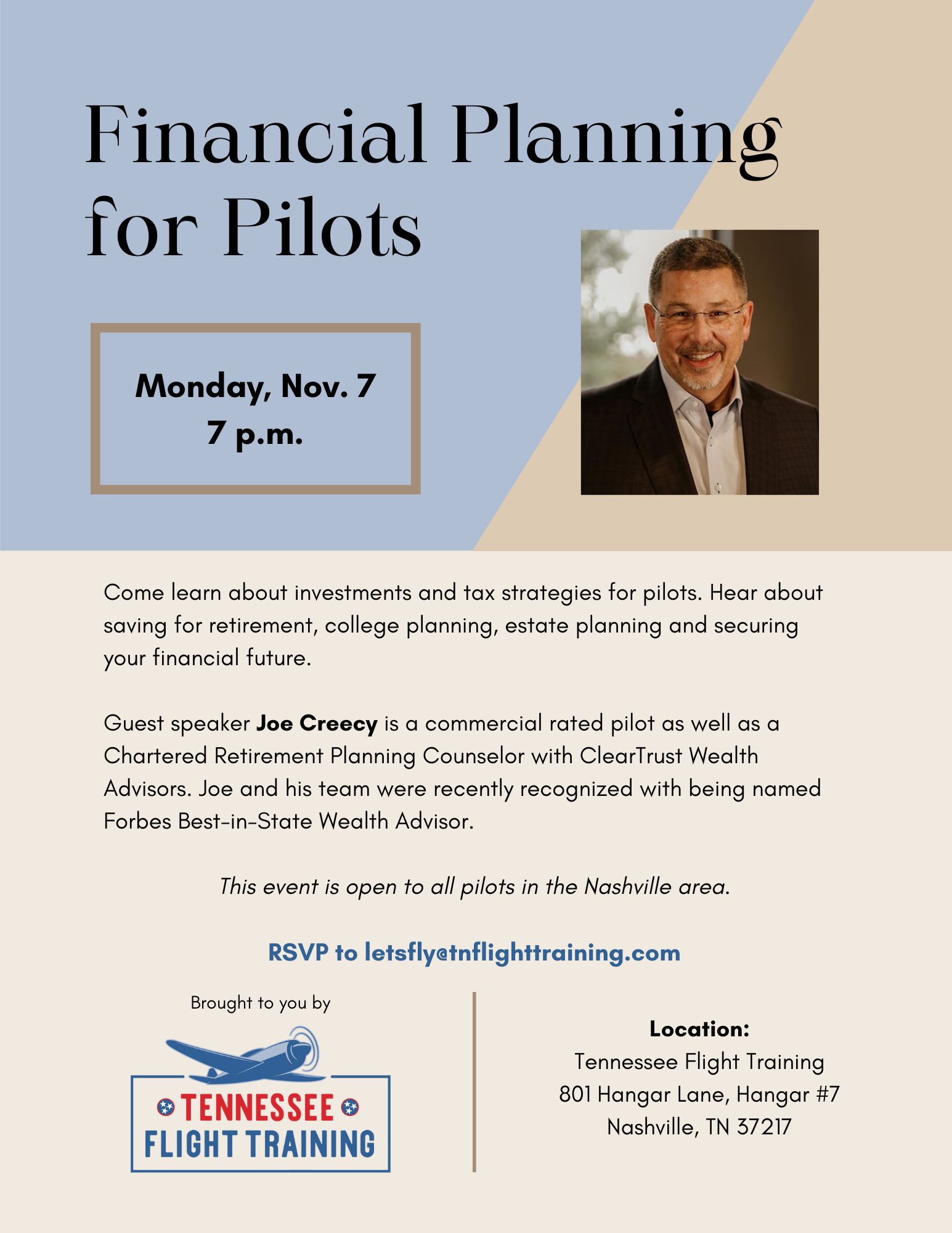 Learn about investments and tax strategies for pilots at our upcoming event: Financial Planning for Pilots on Monday, November 7, at 7 p.m.!
Hear about saving for retirement, college planning, estate planning and securing your financial future. This event is open to all pilots in the Nashville area. RSVP to letsfly@tnflighttraining.com.
Guest speaker Joe Creecy is a commercial rated pilot as well as a Chartered Retirement Planning Counselor with ClearTrust Wealth Advisors. Joe and his team were recently recognized with being named Forbes Best-in-State Wealth Advisor.
Brought to you by Tennessee Flight Training
801 Hangar Lane, Hangar #7
Nashville, TN 37217