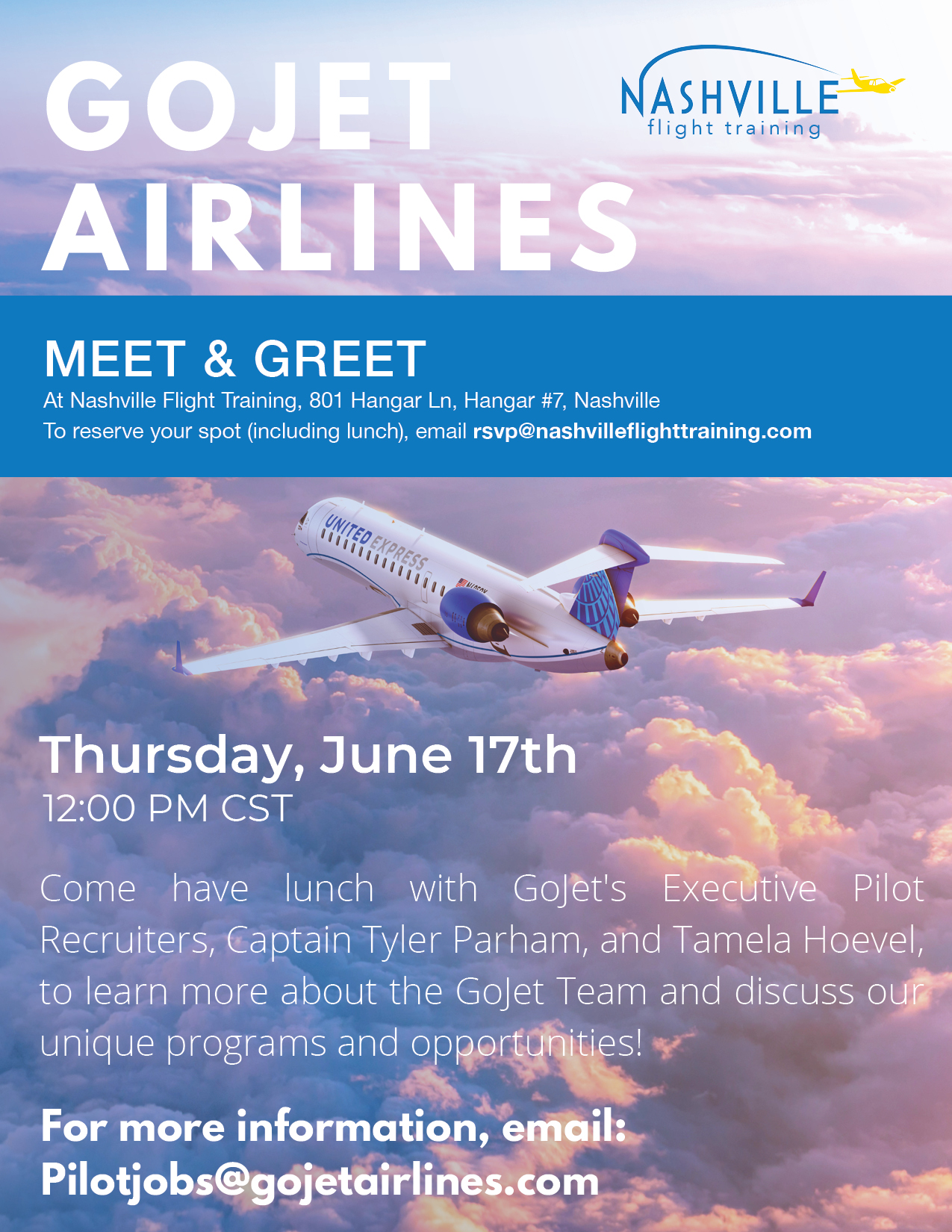 Join us for a "meet & greet" with GoJet Airlines on Thursday, June 17, at 12:00 PM.
To reserve your spot (including lunch), email rsvp@nashvilleflighttraining.com.
Come have lunch with GoJet's Executive Pilot Recruiters, Captain Tyler Parham and Tamela Hoevel, to learn more about the GoJet team and discuss their unique programs and opportunities!