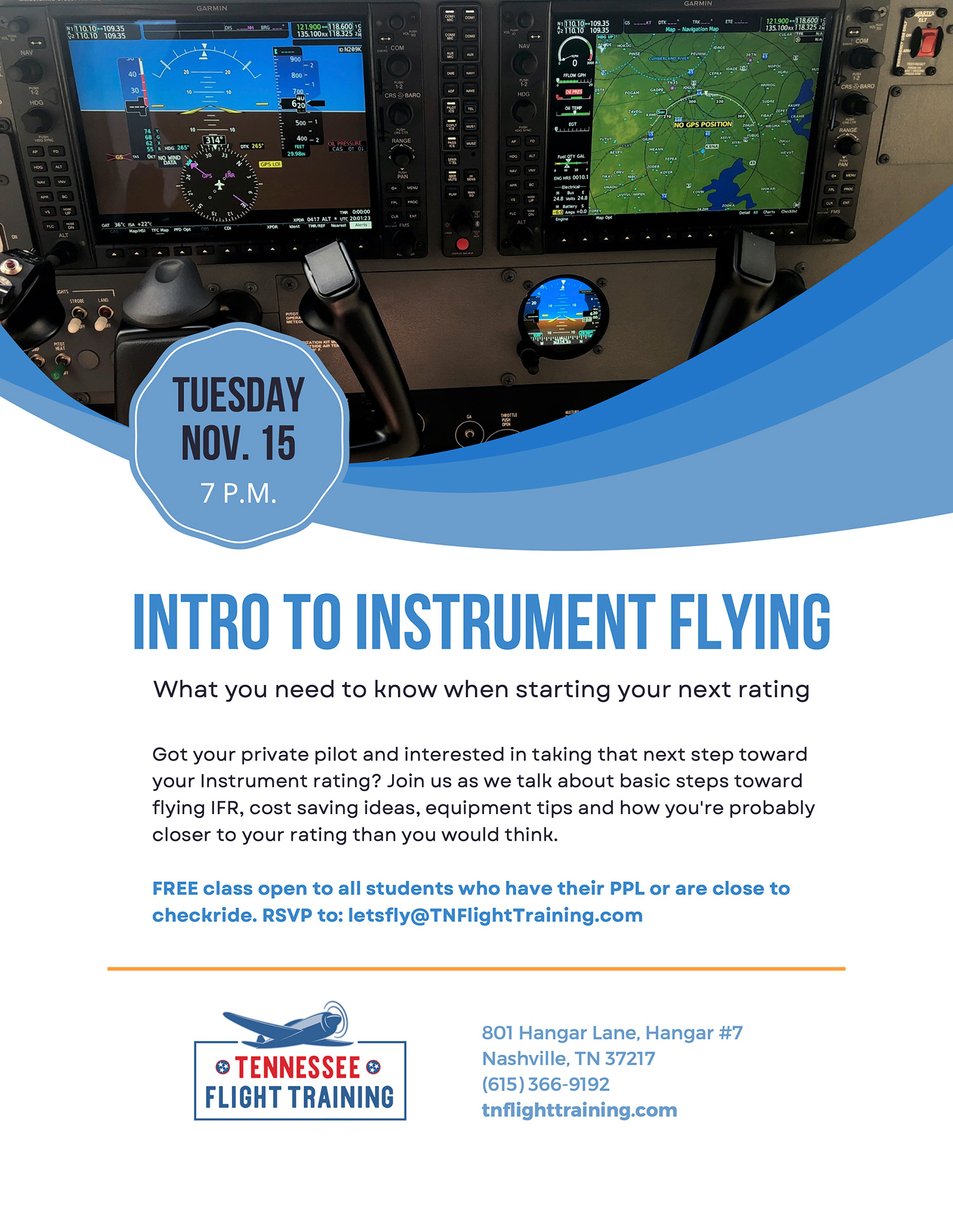 Got your private pilot license and interested in taking that next step toward your Instrument rating? Join us as we talk about basic steps toward flying IFR, cost saving ideas, equipment tips and how you're probably closer to your rating than you would think!
Intro to Instrument Flying: What you need to know when starting your next rating
Tuesday, Nov. 15, 7 p.m.
Tennessee Flight Training
801 Hangar Lane, Hangar #7
Nashville, TN 37217
FREE class open to all students who have their PPL or are close to checkride!
RSVP to letsfly@TNFlightTraining.com