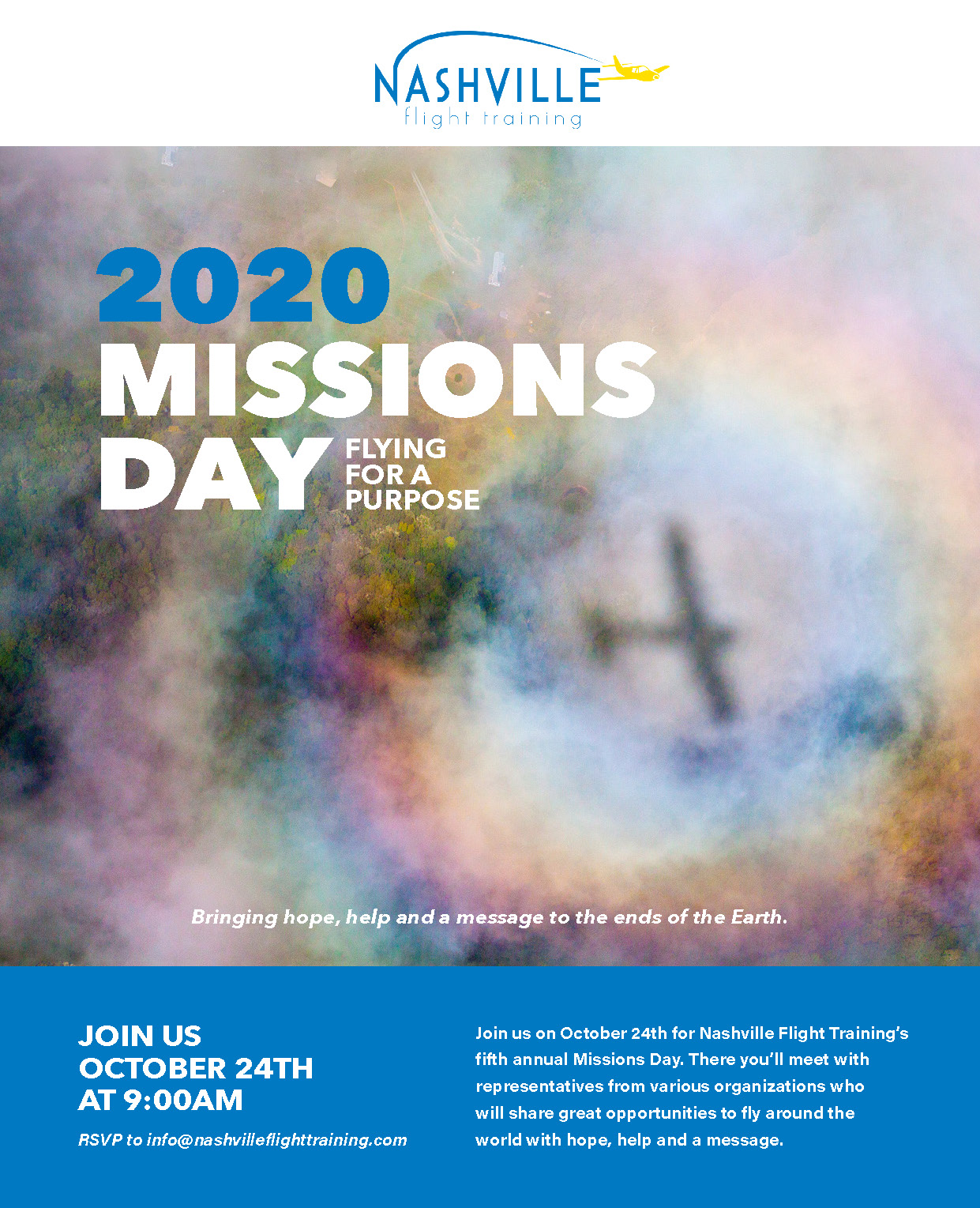 Saturday, Oct. 24, 9 a.m.
Nashville Flight Training
801 Hangar Lane
Hangar #7
Nashville, TN
Flying for a purpose. Bringing hope, help, and a message to the ends of the earth.
Meet representatives from various international mission organizations who will share great opportunities to fly around the world with hope, help, and a message.
Don't miss this growing and inspirational event! Due to coronavirus mitigation, space is limited, and face coverings will be required.
RSVP: info@nashvilleflighttraining.com