THIS EVENT HAS BEEN POSTPONED
Tuesday, March 17, 2020, 7 p.m.
FREE SEMINAR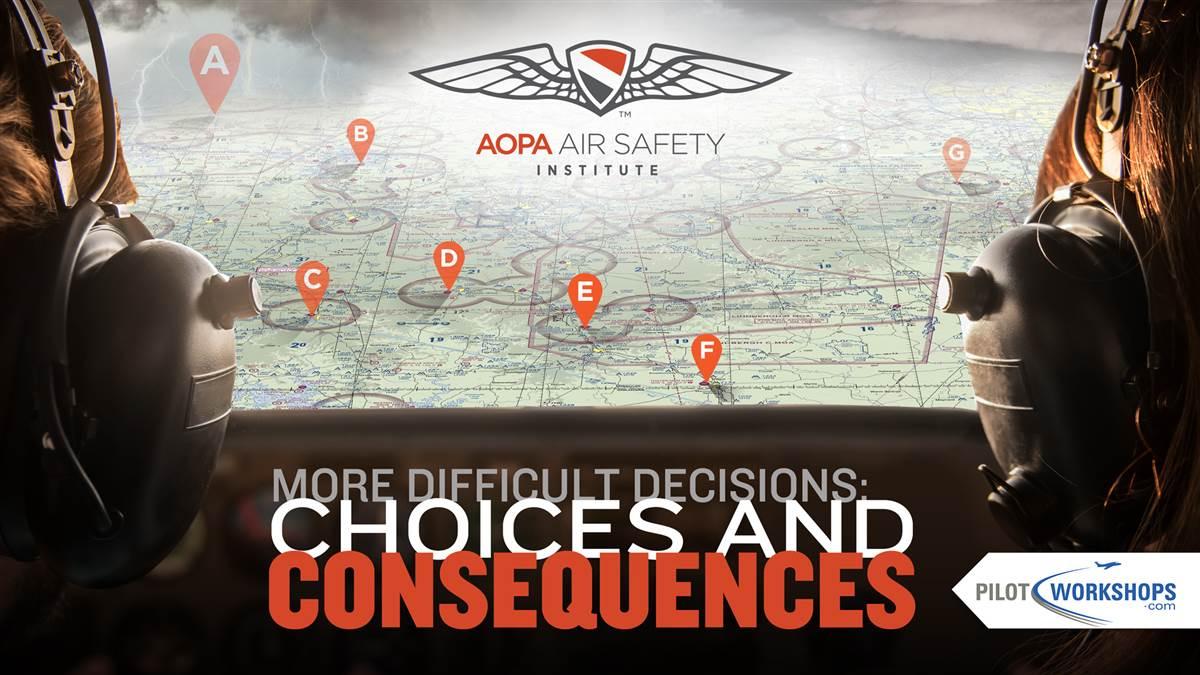 As Pilot in Command, you know that the decisions you make always have consequences. Sometimes, they can even mean the difference between life and death. Join the AOPA Air Safety Institute as we examine more "what would you do?" scenarios from our partners at PilotWorkshops in this season's free seminar!
Register at https://www.aopa.org/forms/event-registration/SSMOREDD_TN_200317
Take this opportunity to discuss, compare, and debate the decision options for the flight situations presented in the scenarios. It's a great way to share aviation safety knowledge with seminar leaders and other attendees.
In this seminar you will:
Participate in interactive vignettes based on PilotWorkshops Mastery scenarios
Discuss, decide and debate your options with your fellow pilots and ASI's presenters
Understand there is no easy or right answer
Increase your decision-making proficiency
Earn WINGS credit
Pre-registration is not required, but requested if possible.
Seminar location:
Nashville Flight Training
Nashville International Airport
801 Hangar Lane, Hangar #7
Nashville, TN 37217