Nashville Flight Training is pleased to announce its newest aircraft acquisition:
N137ER – Socata TB-9 Tampico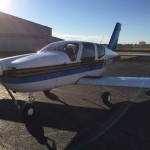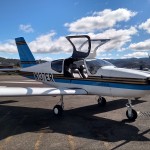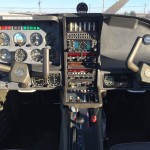 160 Horsepower
Garmin GNS 430
Cruise Speed of 110 kts
480 nm range
Useful load of more than 700 lbs
Leather Interior
With it's unique European design, the 160-HP Socata TB9 Tampico is an airplane that will bring a whole new luxurious experience to flight – sleek design, composite canopy, flush-mounted windows, aerodynamic perfection and enlarged baggage door. Many have referred to this aircraft as a "Delorean" with it's futuristic look.
Few GA aircraft may be described as "comfortable", but that's the word that comes up most often when talking about the TB9. This aircraft offers high performance thanks to the aerodynamic upgrades and a Sensenich propeller. The Tampico GT's landing gear offers an unparalleled durability that makes even bad landings look good. It's high wing loading yields excellent response even in turbulence and offers the solid, stable ride of heavier aircraft. The center console is easy to reach and controls are especially practical, making this airplane a joy to fly. Once you take a flight, you'll discover this a very good cross-country airplane and you won't want to get out.
Call Nashville Flight Training today and schedule your checkout !