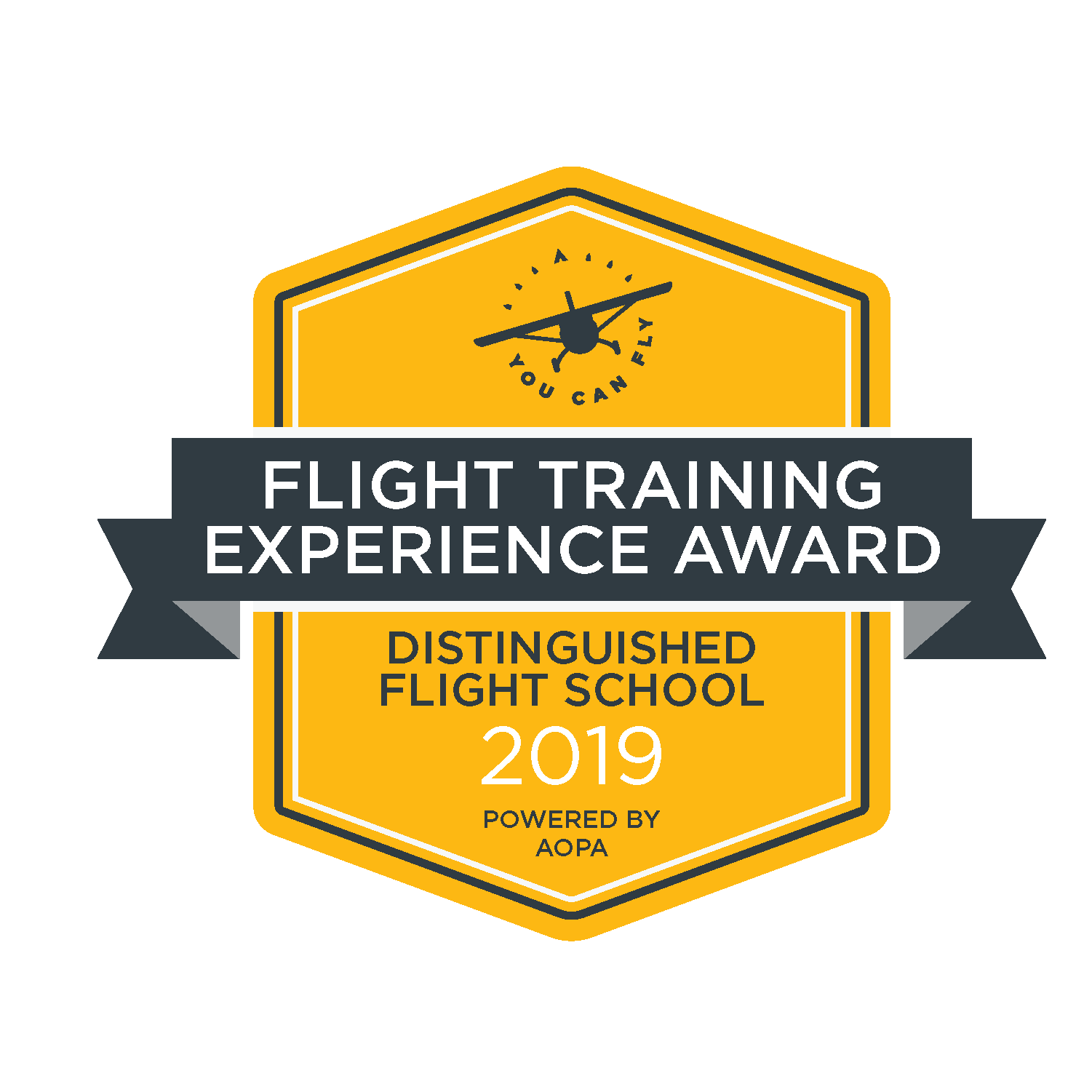 Nashville Flight Training has been recognized for its high standard of accomplishment in flight training by the Aircraft Owners and Pilots Association (AOPA), the world's largest aviation association.
Based at Nashville International Airport, Nashville Flight Training has been awarded a spot on the 2019 Flight Training Experience Awards as a Distinguished Flight School, a title given to high scoring flight schools from AOPA's annual Flight Training Experience Survey.
"This is a huge honor for us," said Chris Erlanson, President of Nashville Flight Training. "We're so grateful to our students who participated in this survey and pushed us to the top among all the flight schools in the country.
"I want to give credit where credit is due, and that's with our exceptional team – our amazing instructors, mechanics and office staff – who help ensure our students achieve their aviation goals. At Nashville Flight Training, we're passionate about safety, building community, and making sure our students always come first. I think this award is a reflection of that," Erlanson said.
AOPA's Flight Training Experience Awards were created to highlight the best flight training the industry has to offer. "Creating a genuine bond with a customer is crucial to creating a positive flight training experience," said Chris Moser, AOPA's Senior Director of Flight Training Education. "Based on the direct feedback we received in the Survey, there is no doubt that this year's winners have connected in a powerful way to their customers. Nashville Flight Training is doing it right!"
The 2019 awards were drawn from flight students and pilots who voluntarily reviewed their flight training experience this past summer through an AOPA online customer satisfaction survey.
About Nashville Flight Training
Established in 2010, Nashville Flight Training provides affordable flight instruction from award winning, FAA-certified instructors and offers state-of-the-art equipment. The flight training facility is based at the Nashville International Airport. More information is available at www.nashvilleflighttraining.com.
# # #