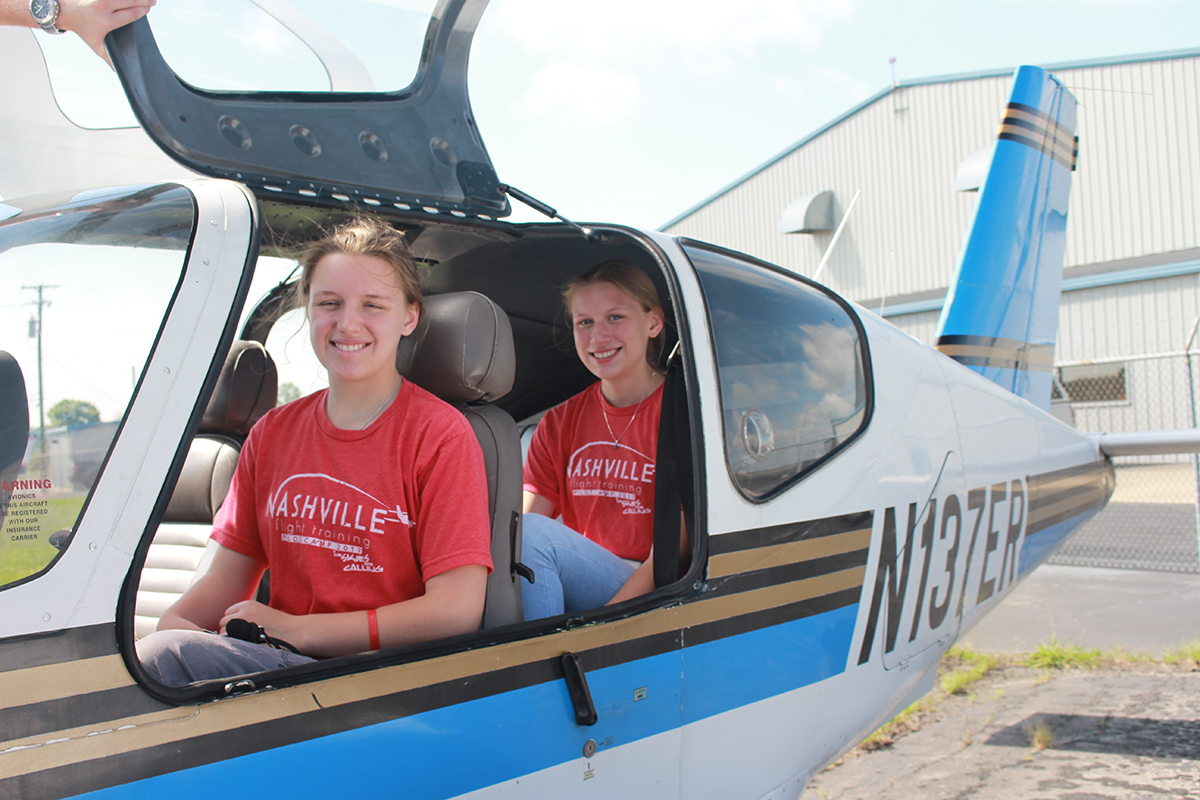 Young, aspiring aviators will be taking flight at Nashville Pilot Camp, June 22-26. Registration is now open at www.nashvilleflighttraining.com/nashville-pilot-camp/, and space is limited.
Nashville Flight Training offers this unique experience, which includes interactive lessons, a tour of the Nashville International Airport control tower, training in a state-of-the-art flight simulator, and – the highlight for every camper – opportunities to take the controls of a real airplane in flight!
Participants learn science, technology, engineering and math concepts while making new friends and gaining valuable experience that could one day lead to a future career in aviation. The camp is geared towards ages 13-18.
"Our 18-year-old took pilot camp. It was amazing! He so enjoyed seeing the tower, the flight simulator and of course, flying!" said Kathryn Reitz, parent of a recent camper. "Wonderful job putting this together. He now has almost 5 hours logged in flight time. Many thanks!"
Every camp participant receives up to two full hours of FAA certified flight instruction in an actual airplane, one hour of flight training in an FAA certified flight simulator, as well as books, maps, and a camp T-shirt.
The camp is operated by Nashville Flight Training, an award-winning pilot-training school based at BNA. The school's location offers access to the exciting atmosphere of commercial airliners and a variety of general aviation aircraft, allowing students the full scope of experience to fly in any airspace.
Nashville Flight Training was recently recognized as a Distinguished Flight School, a title given to high scoring flight schools from the Aircraft Owners and Pilots Association's annual Flight Training Experience Survey.