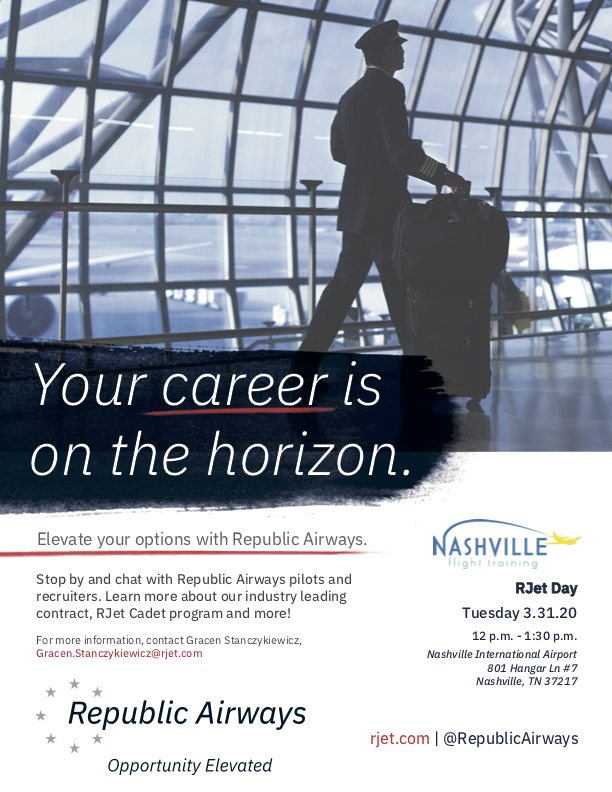 THIS EVENT HAS BEEN POSTPONED
Your career is on the horizon. Elevate your options with Republic Airways.
RJet Day at Nashville Flight Training
Tuesday, March 31, 2020
12 p.m. – 1:30 p.m.
801 Hangar Ln #7
Nashville, TN 37217
Stop by and chat with Republic Airways pilots and recruiters. Learn more about our industry leading contract, RJet Cadet program and more!
For more information, contact Gracen Stanczykiewicz, Gracen.Stanczykiewicz@rjet.com