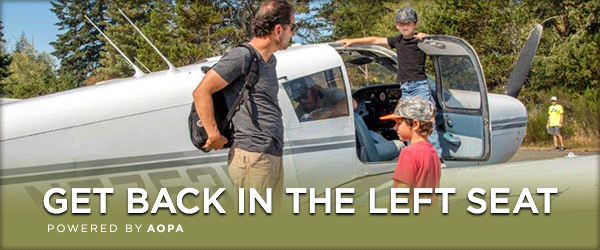 ONCE A PILOT, ALWAYS A PILOT
…BUT IF YOU'RE FEELING A LITTLE RUSTY…Join fellow lapsed pilots at our upcoming Rusty Pilots seminar!
We'll help you brush up on your aviation knowledge and understand what's changed since you last took the controls. You Can Fly Rusty Pilots seminars, held in partnership with local flight training providers, are the easiest way to get current again and rejoin general aviation in YOUR community. It's easier than you think!
JOIN US!
To register, please visit:
hangar.aopa.org/events/item/52/1779
Cost: Free for AOPA Members
$69 for non-members
Join AOPA and save now or register as
a non-member and pay $69 fee.
Date: Saturday, November 17, 2018
Time: 9:00 a.m. to 12:00 p.m.
Location: Nashville Flight Training – Nashville International Airport (BNA) – 801 Hangar Lane – Hangar #7 Nashville, TN 37217